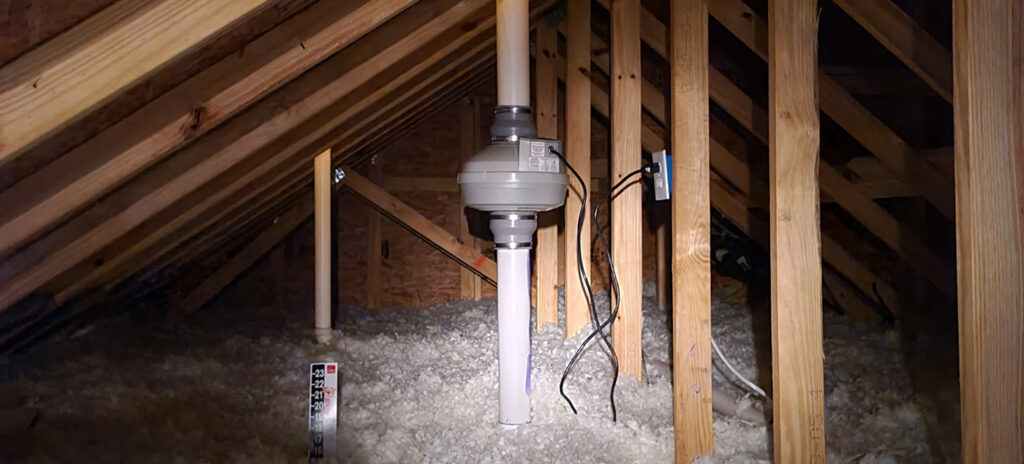 Radon Testing
Maryland Radon Laboratory will perform air quality testing in your home, office, school, or other facility which will accurately detect the levels of radon inside the building. By using specialized equipment, air is tested and radon levels documented for a period of approximately 48 hours. Then, readings are analyzed and if levels are above 4 pCi/L, a recommended plan can be put into place for remediation.
---
Radon Remediation
Once testing is complete and the exact level of radon present in the structure is determined, Maryland Radon Laboratory will devise a plan for remediation. Depending on the size of the home or building, the slab/foundation structure, and the levels of radon gas, there are various processes for remediation. Each process requires venting of radon gasses from beneath the property to the outside air. See our Radon Information page for more on radon remediation.
---
Radon Fan Replacement
If your home or property has had a radon remediation system in place for more than 5 years, it may require fan replacement in order to work properly. Let the experts at Maryland Radon Laboratory inspect your radon system. We can tell you if your system is working as it should, and how long it should last. Should we find it in need, we can perform a fan replacement to get it in tip top shape again.